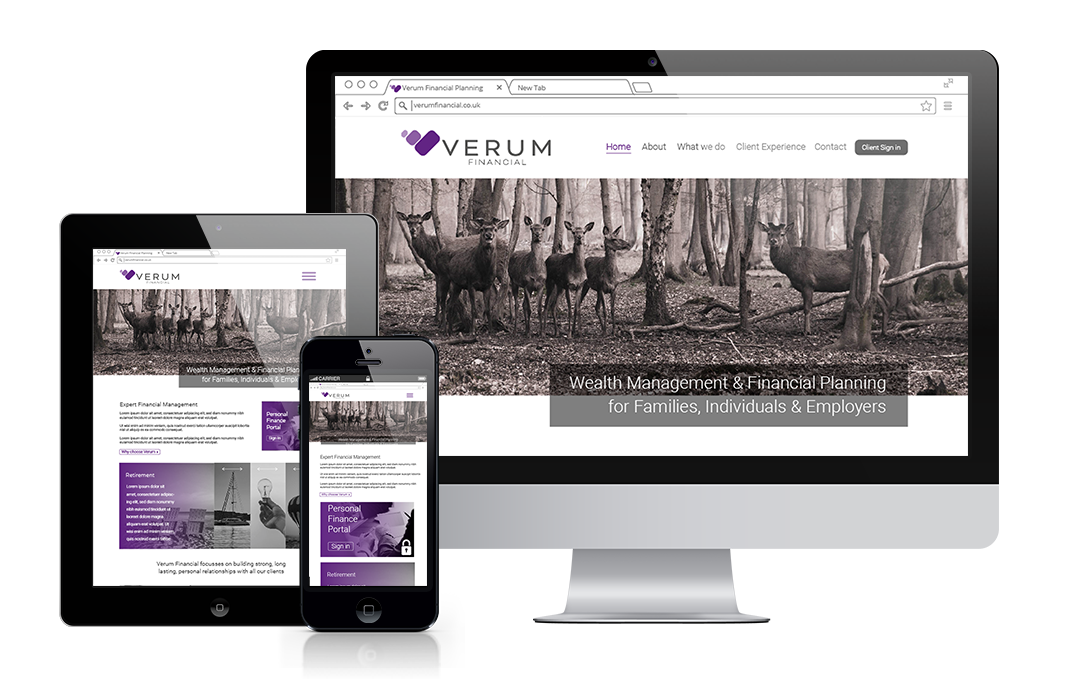 The Verum Financial website is a bespoke WordPress solution.
The company needed a showcase for their business and wanted to stand apart from the usual financial comapanies.
Being WordPress, it is fully responsive and they can login and update their information and comply with any new financial regulatory requirements. This bespoke site was developed to ensure FCA Financial compliance was met.