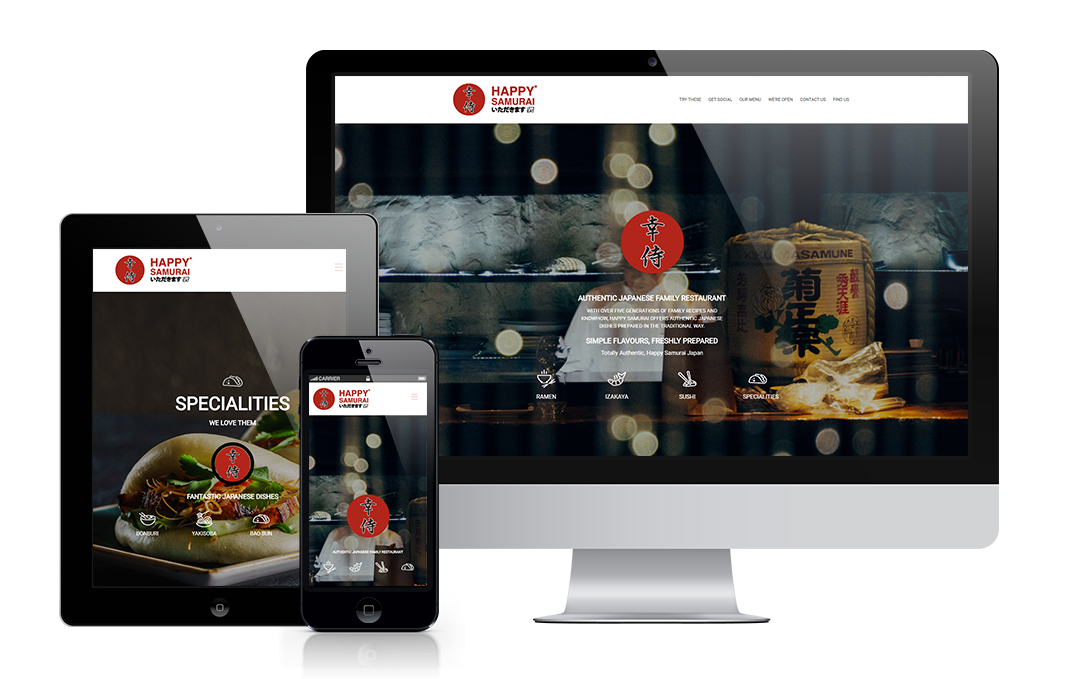 The Happy Samurai website is a one page, responsive scrolling html website.
This website consisits of only one page and there are multiple sections, as opposed to pages that display the content. Navigation is simple –  as you stay on the same page, you can never get lost!
The site needed to showcase the nature and spirit of Happy Samurai as well as simply and effectively display their menu, location and other important information.