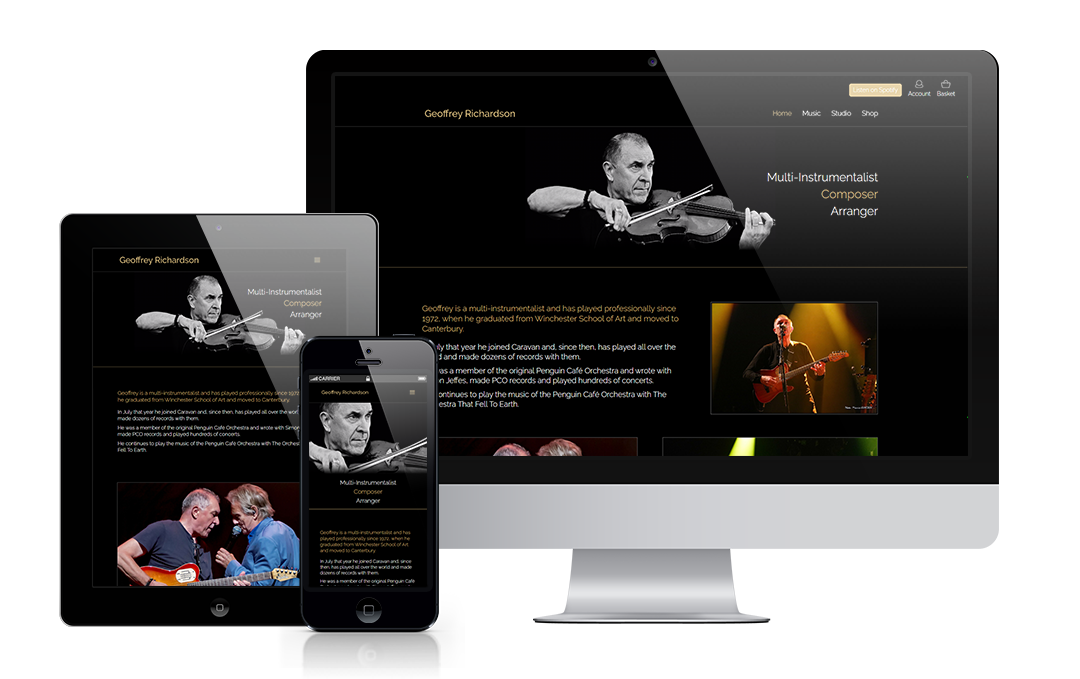 geoffreyrichardson.com is a bespoke eCommerce WordPress website for Musician and Recording Artist Geoffrey Richardson, based in Canterbury, Kent.
Geoffrey wanted a site that showcased his past work, current projects and his recording studio Richardsonics, also based in Canterbury.
The site is fully responsive to work across all devices whilst retaining its ease of use. It showcases and allows online purchase of his music.