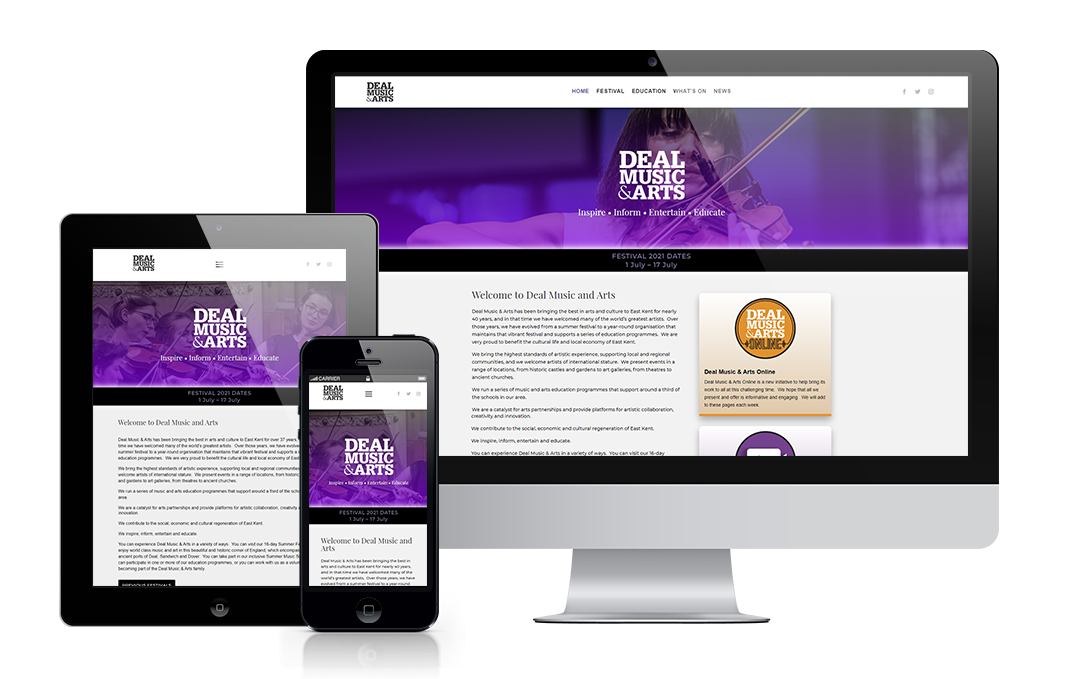 The Deal Music and Arts website is a multipage, responsive WordPress website.
They have evolved from a summer festival to a year-round organisation that maintains that vibrant festival and supports a series of education programmes.
This website showcases and promotes upcoming events as well as their education programmes that support around a third of the schools in the Deal area.