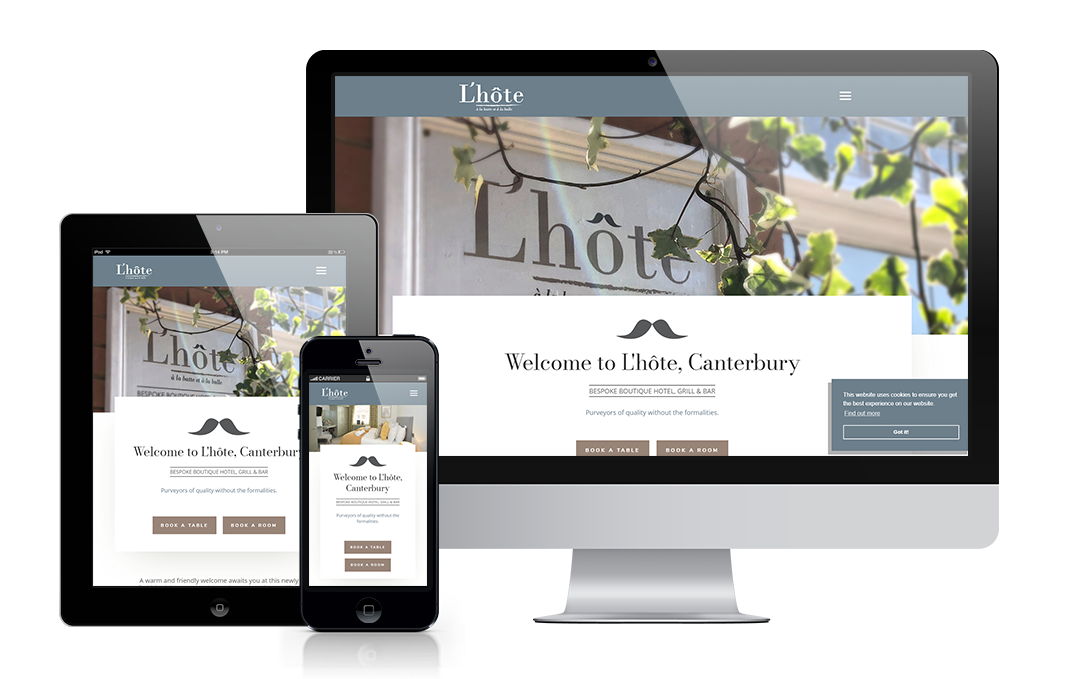 L'hôte website is a bespoke WordPress solution.
L'hôte is a bespoke boutique hotel, bar and grill located on the outskirts of Canterbury. They required a website that stood out from the crowd and highlighted the quality of the rooms, service and dining experience and was accessible across alll devices – from Pcs to phones.
This clear and easy to use website has all the room information available within 2 'clicks' and booking a room or a table in the grill is just as easy.