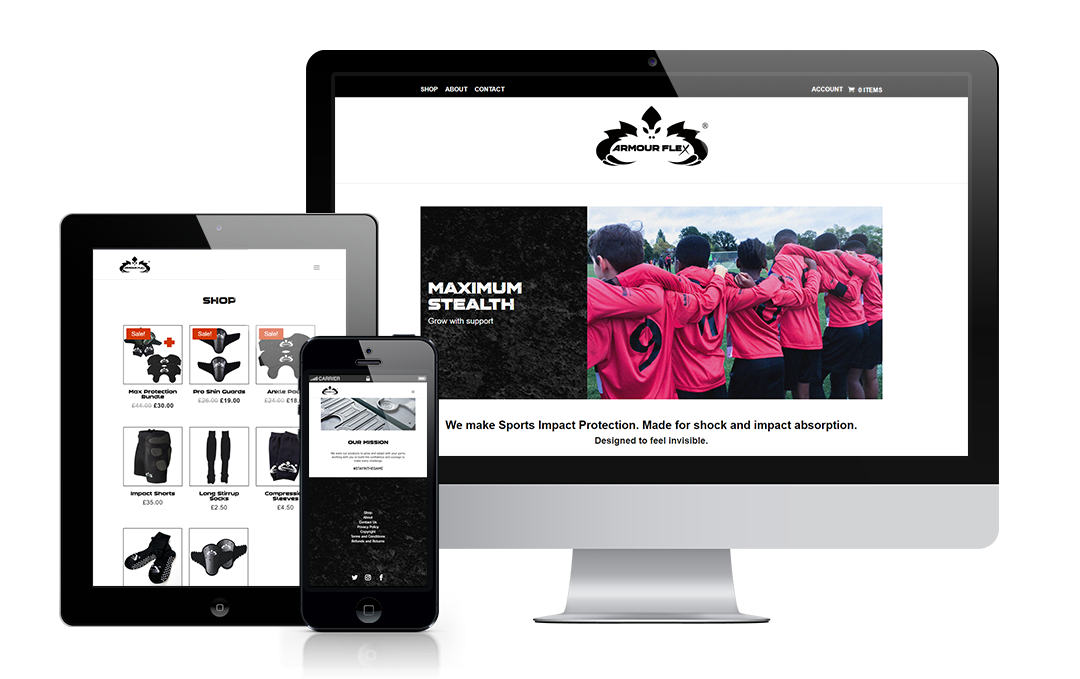 The Armour Flex Sport website is a bespoke Ecommerce WordPress solution.
Armour Flex needed a website that would serve as a fully functional online shop to showcase and sell their products as well as to promote their brand.
The website offers sales and discount coupons and can securely accept payment online whilst calculating shipping rates and managing the entire process from purchase to delivery. It is currently under development.