Spread your message further and create a good impression with some cohesive brand identity – stand out from the crowd with some quality clothing, embroidered or heat-pressed with your logo and brand identity.
We do have a minimum charge for 10 items or less.
Clothing
We offer a wide range of clothing, all of which is ordered from our suppliers specifically for you so please check out our clothing catalogue to find your preferred garments and let us know the item codes.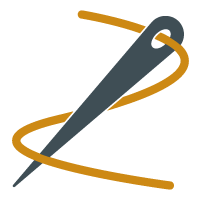 Embroidery
Embroidered workwear, company clothing or sportswear is a professional, durable and effective way of promoting your business or sports club. The cost depends on the number of stitches required in your logo.
Logo Digitisation
In order to embroider your logo, we first need to digitise it. This converts it into a file that can be read by our embroidery machine. In general, simpler logos will result in a better quality finished product.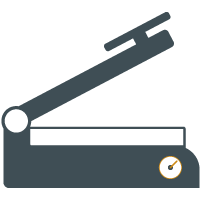 Heat Pressing
Heat pressing is different to embroidery. We print on to a specialist vinyl that when subjected to heat and pressure will adhere to a clothing. Your own design, image or text can be added to a garment.
We are proud to have worked with




Can you embroider my logo?
Yes. If you're new to Mickle Creative, we'll need to digitise your logo. This will convert it to a sewing format suitable for embroidery.
There is a one-off set up charge of £35.00 to do this but once done, we keep it on file so there is no set up charge in the future.
My logo is quite detailed - is that a problem?
A logo that is too intricate or complex can prove difficult to embroider. The average small embroidered logo has thousands of stitches, so anything too complicated may look messy once embroidered.
Can I have my brand colours embroidered?
We are unable to embroider specific pantone colours.
We do have a wide range of thread colours and we do our best to match a thread colour that is as close as possible to your design.
We'd love to hear from you​
Every great relationship starts with a conversation...